Tracking Your Money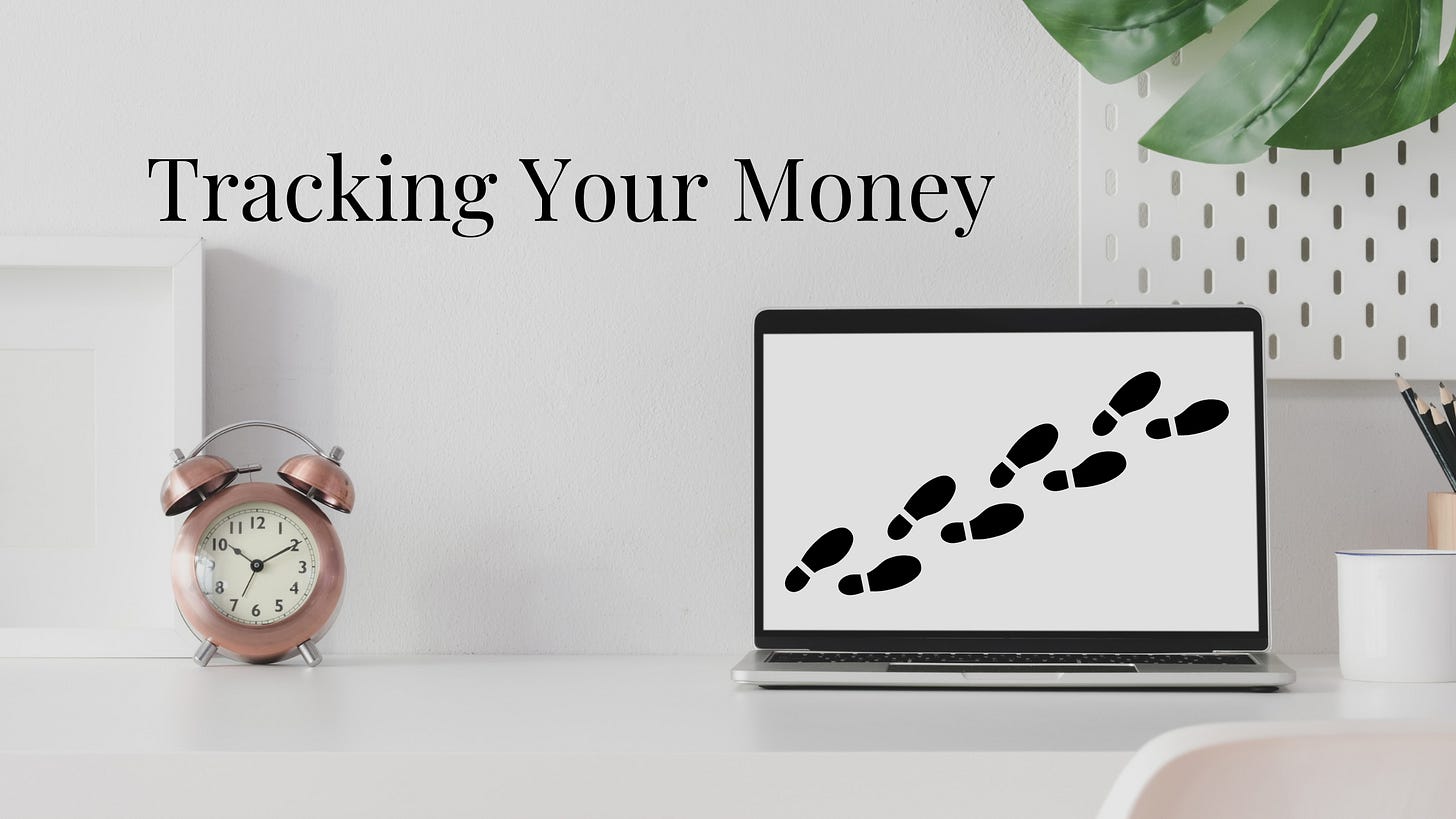 I am a big proponet of tracking all your money and have an understanding of the inflow and outflow of your funds. If you are able to know exactly where every dollar you make, invest, spend is going, I believe you will set yourself up to be in a strong financial position throughout your lifetime. Think of it as assigning each dollar you own a job or task and making sure that task is completed properly. You can start to really open your eyes to what you spend your money on and maybe find some ways to change the way you spend to save a little extra each month.
I budget my money every month and make sure all the dollars are accounted for. I will give you an quick and easy example of what this looks like and what it can do for you. After doing this for a few months, I noticed I was spending almost $100 per quarter on paper plates... paper plates! I realized I would spend like $7 per 40 pack at the grocery store and use about 15 of those 40 packs every 3 months. So I realized, wow I am spending a lot of money on paper plates every 3 months and roughly going through 500-600 of them. So I took a quick trip to my nearest Costco and found I could buy 300 plates for $17. Meaning I could get a 3 months supply for $34 and save myself $66 and countless trips to the grocery store. This is just one of many ways that budgeting your money and assigning it jobs can help save money.
But let's save all this budgeting talk for a later article where we can take a deeper dive into it. This article is going to be more around tracking your investments as those may not be quite as easy to track as your normal day to day spending money.
---
Tracking Your Investments
Being able to understand what your profit/loss is on your investments whether that be stocks, options, crypto, long term investing, or NFTs is extremely crucial and very important. This is one of the keys to being a successful investor, you hear it in business all the time "know your numbers" this saying also rings true when it comes to your personal finances. If I were to chat with you and ask you to tell me the details of your last 10 trades could you do it? Or could you at least show me what it looks like? Buy/Sell Dates, entry, exit, profit, loss, realized/unrealized gains? These are all important things you should know the answer to when using your money to invest.
Knowing your numbers can help you be a better investor because you may start seeing trends, patterns or shine a light on some poor strategies that you otherwise would not have noticed. For me, I have pivoted out of certain sectors or moved money to other assets, abandoned some NFT projects, after looking at my trackers and realizing that I either wasn't making money or could be making better money somewhere else.
These trackers, just like having a personal finance budget can help you visualize your money and understand how you can make it better work for you. This should be a goal for everyone, you want to have your money work for you and assign it jobs because if your money works for you, then thats less time you have to spend working for your money.
---
How Do I Track My Money?
There are so many ways to track your investments nowadays. You can always go the old fashioned way now and use an excel spreadsheet, however, I believe there are some really great sites now that have the ability to track your trades and provide all kinds of graphs and charting to really get the most out of the data you input. My favorite tracking app for stock trading is TradeMetria. They do a really good job of providing a lot of beneficial information after you input your trades, also they can track your option trading as well, which I know a lot of other platforms don't have the ability to do.
When it comes to the newer spaces of crypto and NFTs, it is a little more scarce on getting the information you may want. One place I have found that gives you some decent information is DappRadar. For NFTs they basically pull the floor price of whatever you are holding and add up what you paid for everything vs. what the floor is on all your projects and gives you what your profit/loss is. This isn't always the best way to handle this as some people own very rare NFTs that may sell for 10x what the floor of that project is, so it doesn't give you a full representation of what your NFTs are actually worth.
I decided to go the old fashioned way and put together a basic NFT Profit/Loss Tracker within Excel. I will include it in this article, that way if you would like to track your NFTs (Which I highly recommend you do) you can get a better visual understanding of how much you have spent on your NFTs and what profits you may be pulling out. I put a few of the NFTs I am holding as examples in the spreadsheet so you can see how it works. You can get access to it via the link below:
Download NFT Profit/Loss Tracker (Google Sheets) - Link
---
This article should help you become better with your personal finances and financial investments as it helps bridge the gap between what you spend your money on and how you spend it. I am in the process of writing a more in depth post about budgeting your money, so stay tuned for that one. If you have any questions or thoughts on this article, feel free to reach out to me on Twitter.